from MY OWN CHANGE


As you know, we have been in break since 2009/01/12(mon), we will be back to stage in "go forward keep 29"OKAYAMA PEPPERLAND on 2012/11/03(sat).
We are formed by vocalist &guitarist Toshimitsu,bassist Mr.Ito(ether of clearquake),temporary drummer Mr.Shadow(FCFS).
We look forward to seeing you at our stage.
2013.01.27(sun) @TSUYAMA studio K2
kidz generation presents"kidz me deadly 15"
BLACK HUMOR CONTROL, MASSGRAVE, MY OWN CHANGE, REFLECTION OF YOUTH
2013.02.23(sat) @KOBE BLUE PORT
ArisaMacintosh presents"WAKE UP!MOTHER F**KER!"
C-LA, ELEV.FARMERS, LAST, MY OWN CHANGE, TOY LET, waterweed, DJ HERESY, DJ/VJ NobuRyan
2013.06.22(sat) @OSAKA CLAPPER
"EXISTENCE PROOF"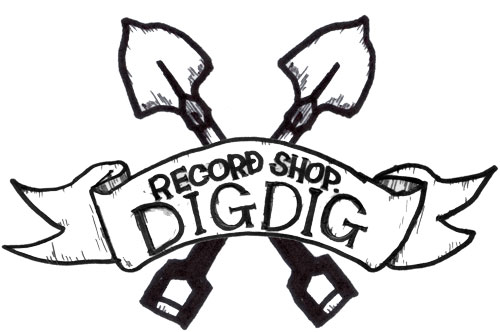 〒700-0902 岡山県岡山市北区 錦町1-24 SOHO BLD.3F (CRAZY MAMA1 すぐ下)      e-mail: recordshopdigdig@gmail.com

by recordshopDIGDIG
S
M
T
W
T
F
S
1
2
3
4
5
6
7
8
9
10
11
12
13
14
15
16
17
18
19
20
21
22
23
24
25
26
27
28
29
30
31
検索
カテゴリ
全体
DIG DIG
お知らせ
新入荷
再入荷
LIVE SCHEDULE
入荷予定
PICK UP
独り言
DIG-EST zine
未分類
最新の記事
以前の記事
2017年 11月
2017年 10月
2017年 06月
2017年 04月
2017年 03月
2017年 02月
2017年 01月
2016年 12月
2016年 11月
2016年 10月
2016年 09月
2016年 08月
2016年 07月
2016年 06月
2016年 05月
2016年 04月
2016年 03月
2016年 02月
2016年 01月
2015年 12月
2015年 11月
2015年 10月
2015年 09月
2015年 08月
2015年 07月
2015年 06月
2015年 05月
2015年 04月
2015年 03月
2015年 02月
2015年 01月
2014年 12月
2014年 11月
2014年 10月
2014年 09月
2014年 08月
2014年 07月
2014年 06月
2014年 05月
2014年 04月
2014年 03月
2014年 02月
2014年 01月
2013年 12月
2013年 11月
2013年 10月
2013年 09月
2013年 08月
2013年 07月
2013年 06月
2013年 05月
2013年 04月
2013年 03月
2013年 02月
2013年 01月
2012年 12月
2012年 11月
2012年 10月
2012年 09月
2012年 08月
2012年 07月
2012年 06月
2012年 05月
2012年 04月
2012年 03月
2012年 02月
2012年 01月
2011年 12月
2011年 11月
2011年 10月
2011年 09月
2011年 08月
2011年 07月
LINK
record shop DIG DIG web shop
go forward keep
LIVE CLEAN STAY YOUNG
CABAL RECORDS
NOHEROES
10432
その他のジャンル
ファン
記事ランキング
ブログジャンル
画像一覧