Year of 2004, vocalist Toshimitsu made the band with members of 'Who Am I' and 'Death Dust Extractor' in Tsuyama, Okayama.Not only in Okayama, where they live, they join other counties' event with a lot of bands and in 2006 play at the Japanese oldest rock festival 'Posi fest'. Supporting bands from overseas such as Champion, Terror, Miles Away, Outbreak, Comeback Kid, Verse and planning own event, they are energetically in activity.
In Aug 2009, MY OWN CHANGE dropped new CD and Live DVDR from previous recording company, and ONE FAMILY CO. did from ONE FAMILY recordings. Following is the detail.
The revolutionized orchestra, the constantly developing old schooler MY OWN CHANGE, released long-awaited New CD "One Family EP" after 2 years of the previous 1st full album "For Our Friends". Featuring Kaznostic Front aka "Shinto-Ka" Okayama's 1mic hardcore punk performer as a guest again, this new CD's 4 songs are explaining and showing much of MY OWN CHANGE's backbones.
MY OWN CHANGE New CD
"ONE FAMILY EP"CD(OFR-002)
INCL 4SONGS/\1,050[tax in]
2009 August out
1.Intro feat. Kaznostic Front(Shinto-ka)
2.Break Down The Walls
3.1996
4.My Own Change
Recorded the full scene of Live House Crazy Mama 2nd room in Okayama that Go Forward Keep planned in Jan 12th, 2009.
MY OWN CHANGE Live DVDR
"feat. GFK14 090112"DVDR(OFR-DVDR-001)
20min/\800[tax in]
2009 August out
1.My Own Change
2.Inside These Hands
3.Strength
4.You Cannot Live Twice
5.Our World Our Own Way
6.For Our Friends feat. Kaznostic Front(Shinto-ka)
7.No Guard
8.Next Place
9.Looking Back
10.Believe In Yourself,Obey Yourself
Joined compilation album "Sound Or Music Continuo" (prod. Sound Or Music) in 2005. made 500 pieces of original demo CDR "Believe In yourself, Obey Yourself" in 2006 (sold out). And finally released 1st album from self own label "One Family Recordings". The guests are MC Kaznostic Front from Okayama's active hardcore unit "Shinto-Ka", Souichiro as a guitarist from biggest west side old school group "Meaning of Life", Menbers of The Brave Tears, Ether of Clearquake and so on as choruses from hometown Okayama.
MY OWN CHANGE Debut 1st Full Album
"FOR OUR FRIENDS"CD(OFR-001)
INCL 10SONGS/\1,575[tax in]
IN STORES NOW
1.For Our Friends feat. Kaznostic Front(Shinto-ka)
2.Next Place
3.No Guard
4.Believe In Yourself,Obey Yourself
5.Looking Back
6.Inside These Hands
7.Our World Our Own Way
8.Love,Hardcore And Unity
9.Strength
10.For Myself
http://www.myspace.com/myownchange
http://ip.tosp.co.jp/i.asp?i=32STRIKE
http://www.youtube.com/watch?v=xyxUHahzvJ0
http://jp.youtube.com/watch?v=FRlgnQbSCRc
MY OWN CHANGE New CD
"ONE FAMILY EP"CD(OFR-002)
INCL 4SONGS/\1,050[tax in]
RELEASED AUG/2009
MY OWN CHANGE Live DVDR
"feat. GFK14 090112"DVDR(OFR-DVDR-001)
20min/\800[tax in]
RELEASED AUG/2009
MY OWN CHANGE Debut 1st Full Album
"FOR OUR FRIENDS"CD(OFR-001)
INCL 10SONGS/\1,575[tax in]
RELEASED OCT/2007
MY OWN CHANGE 1st demo
"BELIEVE IN YOURSELF,OBEY YOURSELF"CDR
INCL 4SONGS/\300[tax in]
RELEASED MAR/2006

V.A"SOUND OR MUSIC CONTINUO"CD(SOMR-03)
INCL 14BANDS/23SONGS/\1,000[tax in]
(MOC"BELIEVE IN YOURSELF,OBEY YOURSELF"収録)
RELEASED JUN/2005
MY OWN CHANGE
Now on sale!!!
http://goforwardkeep.ocnk.net/product-group/45
2004年にボーカルのトシミツが中心となり、WHO AM I,DEATH DUST EXTRACTORのメンバー等により岡山は津山で結成。地元岡山だけにとどまらず、各地で様々なイベント、数多くのバンドと共演し、2006年には日本最大のオールドスクールの祭典"POSI FEST"に参加。自主企画やCHAMPION,TERROR,MILES AWAY,OUTBREAK,COMEBACK KID,VERSE等の海外勢のサポートを務めるなど精力的に活動をする。
AUG/2009にMY OWN CHANGEのNew CDとLive DVDRが前作と同様、ONE FAMILY CO.はONE FAMILY RECORDINGSからドロップ、詳細は以下の通り
変革を掲げたオーケストラ、常に発展し変身を遂げるオールドスクーラーMY OWN CHANGE、前作1st Full Album"FOR OUR FRIENDS"から約2年振りとなる待望のNew CD"ONE FAMILY EP"をドロップ!今回も岡山1MicハードコアパンクSHINTO-KAからKAZNOSTIC FRONT氏をゲストに迎え、全4曲、MY OWN CHANGEのバックボーンにある様々なジャンルが見えてくる内容となっている。
MY OWN CHANGE New CD
"ONE FAMILY EP"CD(OFR-002)
INCL 4SONGS/\1,050[tax in]
2009 August out
1.Intro feat. Kaznostic Front(Shinto-ka)
2.Break Down The Walls
3.1996
4.My Own Change
MY OWN CHANGE New CD"ONE FAMILY EP"CD取扱店一覧
http://goforwardkeep086.blog101.fc2.com/blog-entry-1537.html
http://goforwardkeep086.blog101.fc2.com/blog-entry-1535.html
090112に岡山はCRAZY MAMA 2nd Roomにて行われたGO FORWARD KEEP企画の模様をフルセットで収録!
MY OWN CHANGE Live DVDR
"feat. GFK14 090112"DVDR(OFR-DVDR-001)
20min/\800[tax in]
2009 August out
1.My Own Change
2.Inside These Hands
3.Strength
4.You Cannot Live Twice
5.Our World Our Own Way
6.For Our Friends feat. Kaznostic Front(Shinto-ka)
7.No Guard
8.Next Place
9.Looking Back
10.Believe In Yourself,Obey Yourself
MY OWN CHANGE Live DVDR"feat. GFK14 090112"DVDR取扱店等
・record shop DIG DIG/GO FORWARD KEEP(岡山)
http://goforwardkeep.ocnk.net/
http://digdig086.exblog.jp/
・TSUTAYA津山ノースランド店
・コスモ津山店
・久世イズミ店内MUSIC SHOP BIG(真庭)
・disk union(東京)
http://diskunion.net/portal/ct/list/0/72205026
・Music Revolution 礎(大阪)
http://ishizue-music.shop-pro.jp/?mode=srh&cid=&keyword=my+own+change&x=0&y=0
2004年にボーカルのトシミツが中心となり、WHO AM I,DEATH DUST EXTRACTORのメンバー等により岡山は津山で結成。地元岡山だけにとどまらず、各地で様々なイベント、数多くのバンドと共演し、2006年には日本最大のオールドスクールの祭典"POSI FEST"に参加。自主企画やCHAMPION,TERROR,MILES AWAY,OUTBREAK,COMEBACK KID,VERSE等の海外勢のサポートを務めるなど精力的に活動。
リリース状況としては、2005年にSOUND OR MUSICから発売されたコンピ"SOUND OR MUSIC CONTINUO"に参加。2006年に自主制作でデモCDR"BELIEVE IN YOURSELF,OBEY YOURSELF"をリリースし500枚をソールドアウト。そして、遂に自身のレーベル"ONE FAMILY RECORDINGS"から待望のファーストアルバムがリリースされる。ゲスト参加には、岡山でハードコアな活動を繰り広げているユニットSHINTO-KAからMC KAZNOSTIC FRONT氏、関西オールドスクールの重鎮MEANING OF LIFEからSOUICHIROU氏がギターソロで参加。コーラスにも地元岡山からTHE BRAVE TEARS,ether of clearquake等のメンバーが参加している。
MY OWN CHANGE Debut 1st Full Album
"FOR OUR FRIENDS"CD(OFR-001)
INCL 10SONGS/\1,575[tax in]
IN STORES NOW
1.For Our Friends feat. Kaznostic Front(Shinto-ka)
2.Next Place
3.No Guard
4.Believe In Yourself,Obey Yourself
5.Looking Back
6.Inside These Hands
7.Our World Our Own Way
8.Love,Hardcore And Unity
9.Strength
10.For Myself
MY OWN CHANGE Debut 1st Full Album"FOR OUR FRIENDS"CD取扱店一覧
http://goforwardkeep086.blog101.fc2.com/blog-entry-96.html
http://www.myspace.com/myownchange
http://ip.tosp.co.jp/i.asp?i=32STRIKE
http://www.youtube.com/watch?v=xyxUHahzvJ0
http://jp.youtube.com/watch?v=FRlgnQbSCRc
MY OWN CHANGE New CD
"ONE FAMILY EP"CD(OFR-002)
INCL 4SONGS/\1,050[tax in]
RELEASED AUG/2009
MY OWN CHANGE Live DVDR
"feat. GFK14 090112"DVDR(OFR-DVDR-001)
20min/\800[tax in]
RELEASED AUG/2009
MY OWN CHANGE Debut 1st Full Album
"FOR OUR FRIENDS"CD(OFR-001)
INCL 10SONGS/\1,575[tax in]
RELEASED OCT/2007
MY OWN CHANGE 1st demo
"BELIEVE IN YOURSELF,OBEY YOURSELF"CDR
INCL 4SONGS/\300[tax in]
RELEASED MAR/2006

V.A"SOUND OR MUSIC CONTINUO"CD(SOMR-03)
INCL 14BANDS/23SONGS/\1,000[tax in]
(MOC"BELIEVE IN YOURSELF,OBEY YOURSELF"収録)
RELEASED JUN/2005
MY OWN CHANGE
各種発売中!!!
http://goforwardkeep.ocnk.net/product-group/45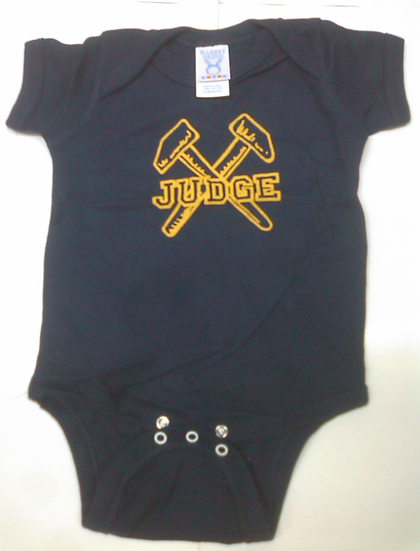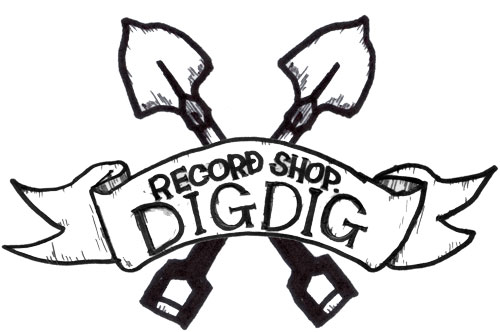 〒700-0902 岡山県岡山市北区 錦町1-24 SOHO BLD.3F (CRAZY MAMA1 すぐ下)      e-mail: recordshopdigdig@gmail.com

by recordshopDIGDIG
検索
カテゴリ
全体
DIG DIG
お知らせ
新入荷
再入荷
LIVE SCHEDULE
入荷予定
PICK UP
独り言
DIG-EST zine
2007 OKAYAMA's SCENE
未分類
最新の記事
以前の記事
2018年 05月
2018年 04月
2018年 03月
2018年 02月
2018年 01月
2017年 11月
2017年 10月
2017年 06月
2017年 04月
2017年 03月
2017年 02月
2017年 01月
2016年 12月
2016年 11月
2016年 10月
2016年 09月
2016年 08月
2016年 07月
2016年 06月
2016年 05月
2016年 04月
2016年 03月
2016年 02月
2016年 01月
2015年 12月
2015年 11月
2015年 10月
2015年 09月
2015年 08月
2015年 07月
2015年 06月
2015年 05月
2015年 04月
2015年 03月
2015年 02月
2015年 01月
2014年 12月
2014年 11月
2014年 10月
2014年 09月
2014年 08月
2014年 07月
2014年 06月
2014年 05月
2014年 04月
2014年 03月
2014年 02月
2014年 01月
2013年 12月
2013年 11月
2013年 10月
2013年 09月
2013年 08月
2013年 07月
2013年 06月
2013年 05月
2013年 04月
2013年 03月
2013年 02月
2013年 01月
2012年 12月
2012年 11月
2012年 10月
2012年 09月
2012年 08月
2012年 07月
2012年 06月
2012年 05月
2012年 04月
2012年 03月
2012年 02月
2012年 01月
2011年 12月
2011年 11月
2011年 10月
2011年 09月
2011年 08月
2011年 07月
LINK
record shop DIG DIG web shop
go forward keep
LIVE CLEAN STAY YOUNG
CABAL RECORDS
NOHEROES
10432
その他のジャンル
ファン
記事ランキング
ブログジャンル
画像一覧